In December 2009 American Apparel held a contest in collaboration with online fashion community lookbook.nu. Community members were encouraged to upload photos of themselves in outfits featuring their favorite AA pieces.
The objective was to create a lookbook solely consisting of user-generated images.
Nearly a thousand aspiring fashionistas from all over the world participated and 77 were chosen to appear in the lookbook. The best pictures were reshot by professional photographers and used as cover and centrefolds. Some of them will also be turned into ads.
The lookbook is free and is available in all AA shops and via their website.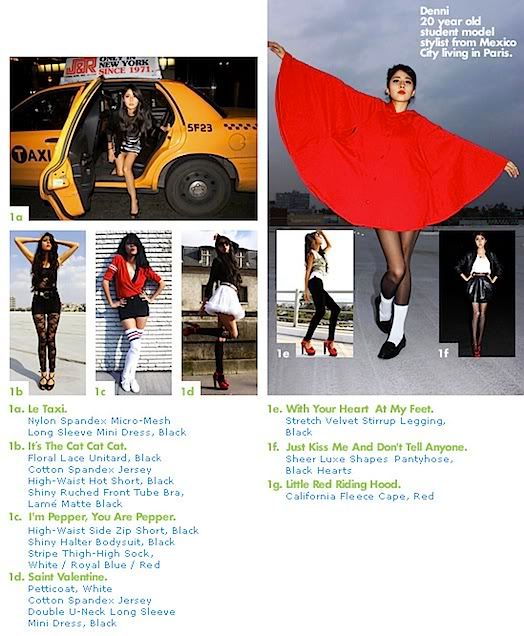 Something similar has probably been done before - I know Uniqlo has done some online campaigns showcasing people on the street wearing Uniqlo - but I still think it works because it gives AA a valuable insight into how their customers understand and use their brand. What might be even more valuable these days where peer recommendations in many cases are considered a much more trustworthy source of information than ads is, that the lookbook takes on the shape of exactly that: personal recomendations. Instead of professional models it's real people sharing their creative ideas with other AA fans.

Via PSFK